At the main square opposite the statue of the sailor, you will find us in a beautiful renovated space. Our creations in gold-silver-platinum.
Also we have our partners jewelery creations in glass ceramic & wood. We also do repairs and constructions in jewelry, change batteries at hand watches, ear piercing.
STORE INFO
Open: Every Day
Hours: 9:00 - 21:00
Region: Sami Kefalonia Greece
Address: Cyprus Square Sami
Tel: 00302674023225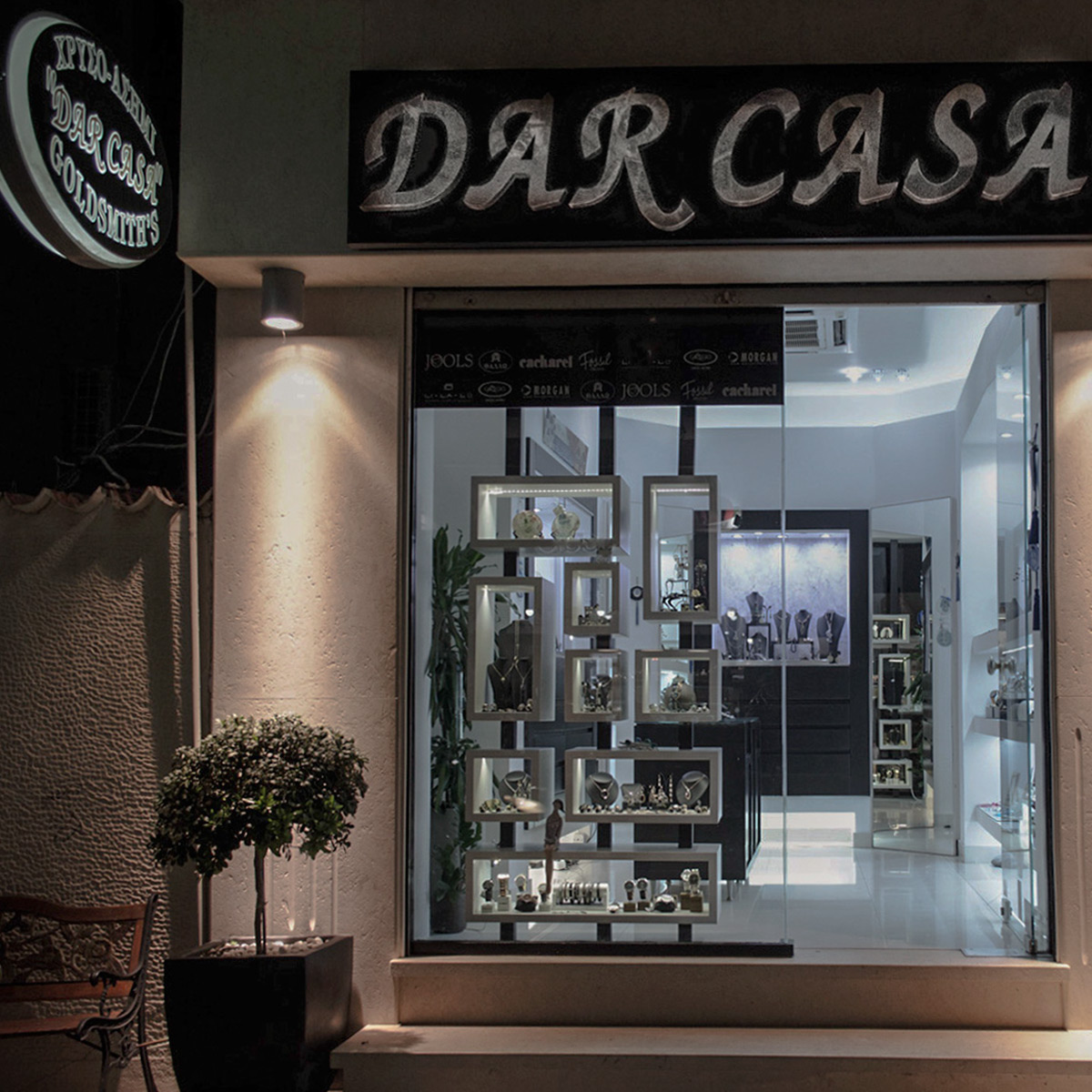 ARGOSTOLI KEFALONIA STORE
Near the entrance of the famous paved street (Rocco Vergoti 3) we developed a modern space with creations in silver gold-our own and branded partners (JOOLS-GREGIO-BEN SHELMAN and more), watches frames and silver utensils.
STORE INFO
Open: Every Day
Hours: 9:00 - 21:00
Region: Argostoli Kefalonia Greece
Address: 3 Rokkou Vergoti Street
Tel: 00302671029009
At the iconic and picturesque village of Vitina at Arcadia, down at the basement of my ancestors, highlighting stone and wood, in 2014 we set up a workshop and showroom.
On the outskirts of fir-covered Mountain Mainalon, a famous winter tourist destination, you can find us from October 25 until the end of April. Next to the fireplace we offer raki (local spirit) and we present you our "Vytinourgies" (hand crafted products).
STORE INFO
Open: From October 25
until the end of April
Region: Vitina Arkadia Greece
Address: Kaklamanou - Pantazopouliou (50 meters from the central square)
Tel: 00302795022849